Optimize Satomoto Multi-Blockchain Explorer Platform with Cloud Architecture.
Satomoto enables users to query the balance of millions of addresses within an acceptable time range through Multi-Blockchain full-volume data storage. Satomoto can provide services such as blockchain information query/push. And it can also provide blockchain audit services for enterprise users such as exchanges and Audit corporations.
Challenges
To provide multi-token full-volume data queries with huge storage requirements and absolute data security.
To ensure the integrity and high availability of data and support a large number of query requests on the premise of low cost.
To reduce operation and maintenance expenses, Satomoto needs to automate deployment mechanisms, resource management mechanisms, monitoring service, and fault tolerance mechanisms.
To provide solutions such as convenient user systems and information push for mobile users.
To ensure the absolute security of user data, Satomoto needs to set different access controls and prevent data leakage and unauthorized access.
Optimization achievements
Cost

After more than 90% of the database data was migrated to Amazon S3, the storage cost was reduced by 80%.

Availability

Amazon RDS service improved the availability of hot data. With the deployment of AWS Auto Scaling, API services can support predictable traffic as well as the traffic surge.

Operation and maintenance cost

AWS CodeBuild automated CICD process and effectively reduced manual intervention. By using AWS CloudFormation, Satomoto can quickly reuse the existing architectures when expanding support for new currencies. The addition of Amazon CloudWatch realized the function of querying online log files in real-time. Also, by setting up an alarm mechanism, Satomoto can know online abnormal conditions and faults without delay.

Security

The optimization scheme fully considered the Data Minimization principle while keeping operation records and access records for security audits. Satomoto also used Amazon Cognito to replace the existing user system and configured MFA on demand. By doing these operations, the development cost of the identity system was greatly reduced, and the security of user management and user permission was guaranteed.
Optimization scheme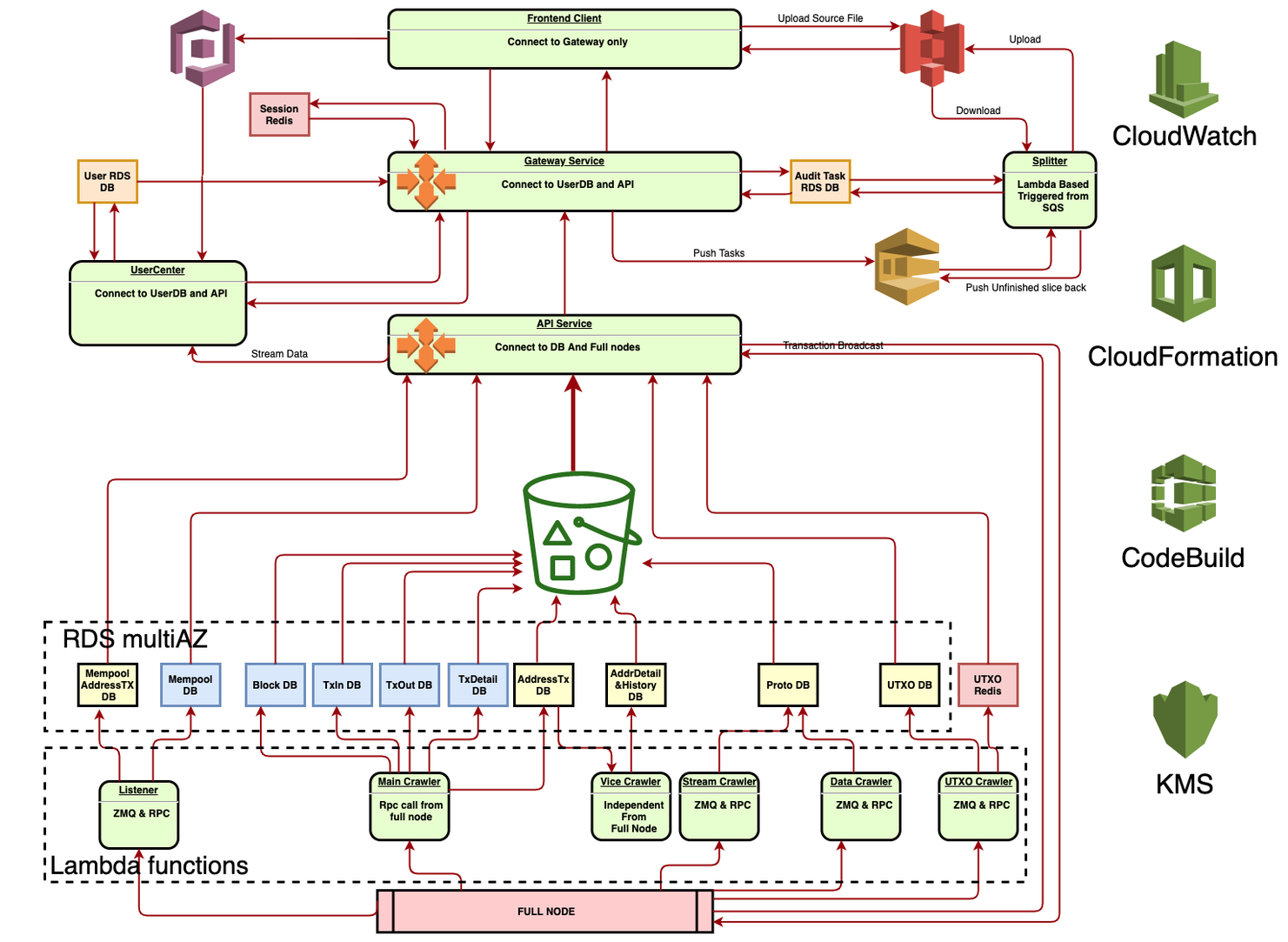 Optimization instance
Use Amazon Cognito service to establish simple and secure user sign-up, sign-in, and access control systems. In general, the user login and management system is a complex project, which needs to give consideration to availability and security. By using Amazon Cognito, we can build a configurable customer login system very quickly. In terms of customer security, we can lower the risks of information leakage by configuring AWS Multi-Factor Authentication (MFA) and AWS Advanced Security.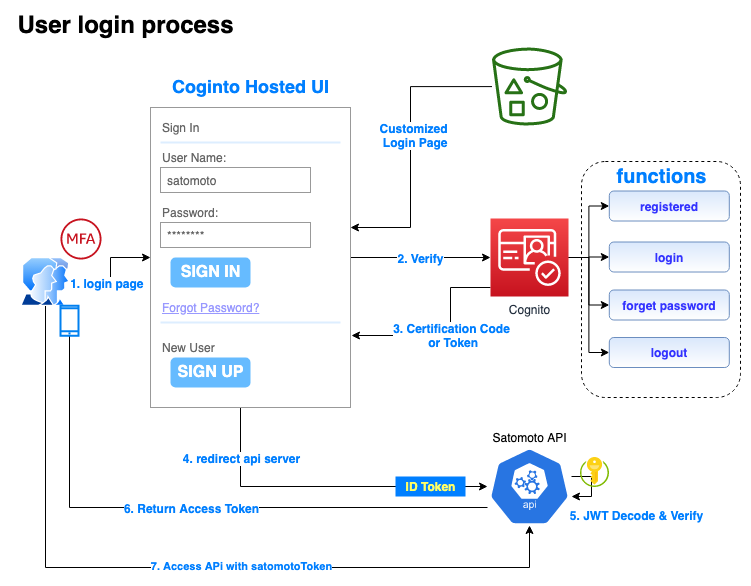 Why Huobi WT?
Professional Team:

Many of our engineers are certified by major cloud providers. We provide services by engineers with extensive knowledge and experience in cloud development.

Powerful Support

We provide various services such as environment construction, support of migrating Cloud systems from existing systems, VDI construction support, billing agency, system operation agency, etc.

Unique Technological Capacity

We have a wealth of know-how in system security enhancement and 24/7/365 monitoring system development, and are engaged in the development of blockchain-based solutions.